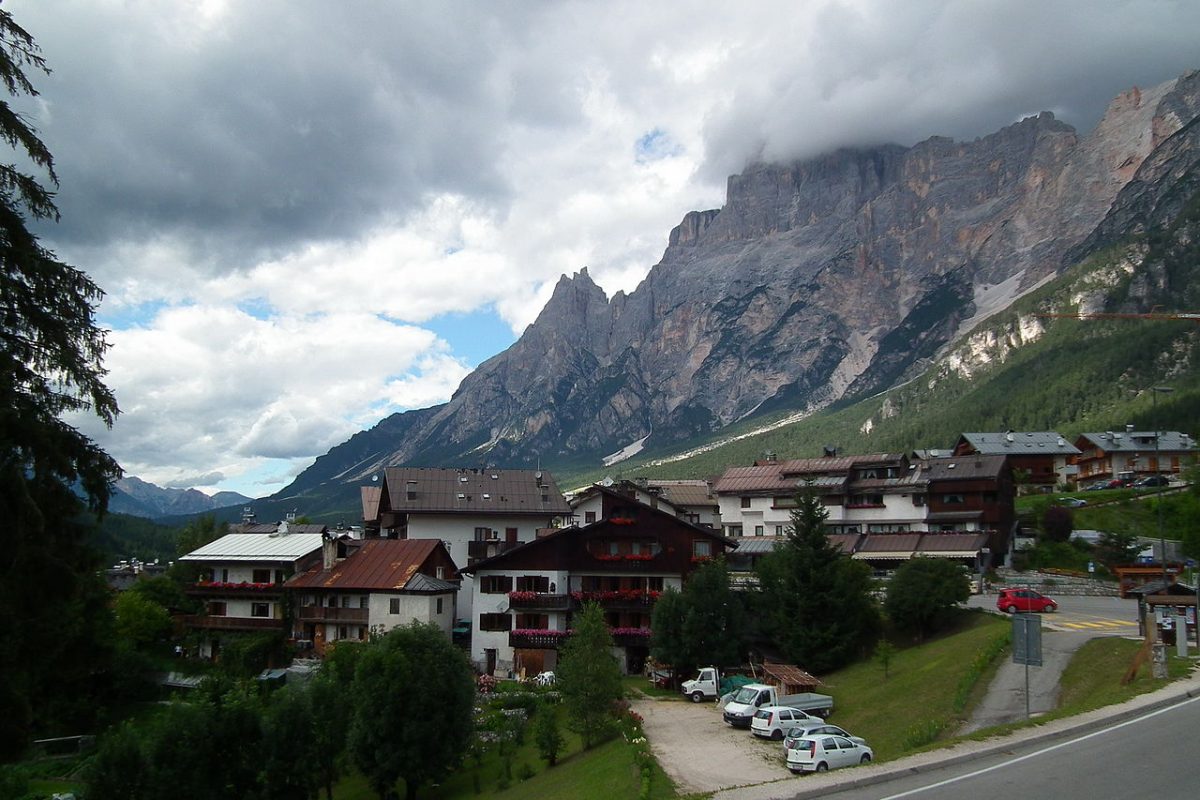 IMPORTANT: Due to potential environmental changes occurring in the path, it is always recommended before making a trip to find information and routes up to date with CAI Sections of expertise – local Tourist Boards.
This description and only intended to give a prior indication.
Nearby locations: San Vito di Cadore, 1010 m.
Starting point: Lodge Scotter-Palatini, 1580 m. under the walls of the group of Marmarole.
Parking: at the Refuge Scotter-Palatini, 5 km. from San Vito di Cadore.
Driving time from Rifugio Scotter-Palatini Rifugio San Marco 1 h. – From the Rifugio San Marco to the Refuge Galassi 1 1/2 h. – Return: From the hut to hut Galassi Scotter-Palatini 1 1/2 h.
Degree of difficulty: This excursion is not difficult but requires a firm step.
Difference in height: m. 640 uphill and downhill.
Highest point: Fork Little, 2120 m.
Ristori: Lodge Scotter-Palatini (beds) – Rifugio San Marco (beds) – Lodge. Galassi (beds).
The route begins along the path n. 228, which starts from Ref Scotter, up to the North / West. After crossing a gully will continue climbing in the woods with west to get to a ridge and then to the Refuge Sam Marco, 1820 m. on the ridge of the "Col de those from Os." Now continue to the north / east along the path n. 227, first through the forest and then to ground debris under the ropes and Belpra Scotter. Carry on up meeting a few bends and arrived at a fork to continue on the right path no. 229. Up again and arrived in a high valley go left until you come to a fork, where you must proceed to the right and climb to the ridge "jaws of Imposponda", a small and easy wall a few meters, then climb the Forcella Piccola, 2120 m. – From the fork down to the Val d'Oten to the Refuge Galassi. – Return: Please return the fork to the left of the path n. 229, then down to South / West at path. 228 to return to the refuge Scotter.
The descriptions and journey times are approximate only for the purpose of giving a prior indication, the Hotel is not liable for any change routes, closing roads or trails. Before leaving inquire in Tourist information offices or at the local alpine guides. We recommend using clothing and footwear from mountain