Civetta: sotto le grandi pareti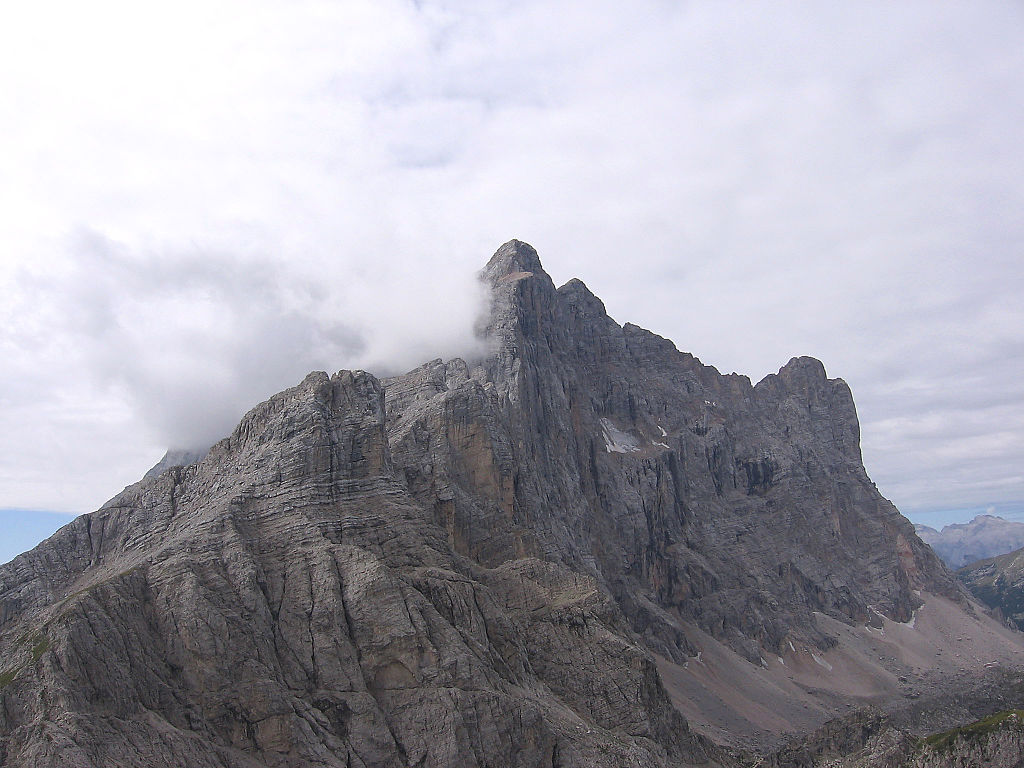 Among the Zoldo Valley , the Val Fiorentina and the Valley of the Cordevole (Belluno ) , resting on a steep rocky base of nearly a thousand feet , rise for another thousand meters of massive dolomite structures of the Owl – Moiazze culminating at 3220 meters Top owl. A masterpiece among masterpieces dolomitic nature .
Get used to everything and more, seen the most beautiful places in the world , it is still difficult to prove sensations of wonder. Yet the path that winds through the Torre Trieste , the Vazzoler, the Tissi and Coldai is certainly one of the happiest places of Creation .
A place untouched, relatively solitary , where the silence is broken by the steps of the Alta Via n.1 -goers , some exchange with other hikers , by the rattling of carabiners , but mostly it is the place that leaves us speechless .
Admission is obligated Val Corpassa , the first meeting is with the Torre Trieste .
And it is a meeting that will be unforgettable .
The elegance of those seven hundred and fifty feet of vertical , enclosed in the immense structures of Busazza , will accompany us along the steep road of Vazzoler .
Not the fatigue of walking, but those visions that grow gradually and the row of spiers ending in Torre Venezia , a five -meter high rock , we give you a sense of dizziness.
So the pastures around the floor of Pelsa , classic and idyllic surroundings of the Dolomites. After the saddle of the triad peaks of Newfoundland, On High and De Gasperi, is only a prelude : we expect the huge apse of the north-west wall , the wall of the walls, which materializes slowly .
We will miss him still breathing . That wall , huge , tall twelve hundred feet wide and about seven kilometers, is , rightly , one of the greatest masterpieces of nature.
We leave you speechless.
Award to fatigue, we can rest on the terrace of the hut Tissi .
What can I say , impossible to say something, he would inevitably say platitudes , to practice the art of rhetoric.
The beauty of it just needs to be watched, read , savored , pondered .
The beauty leaves us speechless , and it glides on the skin with a gentle touch of stunning and emotion.
The descriptions and journey times are approximate only for the purpose of giving a prior indication, the Hotel is not liable for any change routes, closing roads or trails. Before leaving inquire in Tourist information offices or at the local alpine guides. We recommend using clothing and footwear from mountain