Raggiungere i Serrai di Sottoguda a Rocca Pietore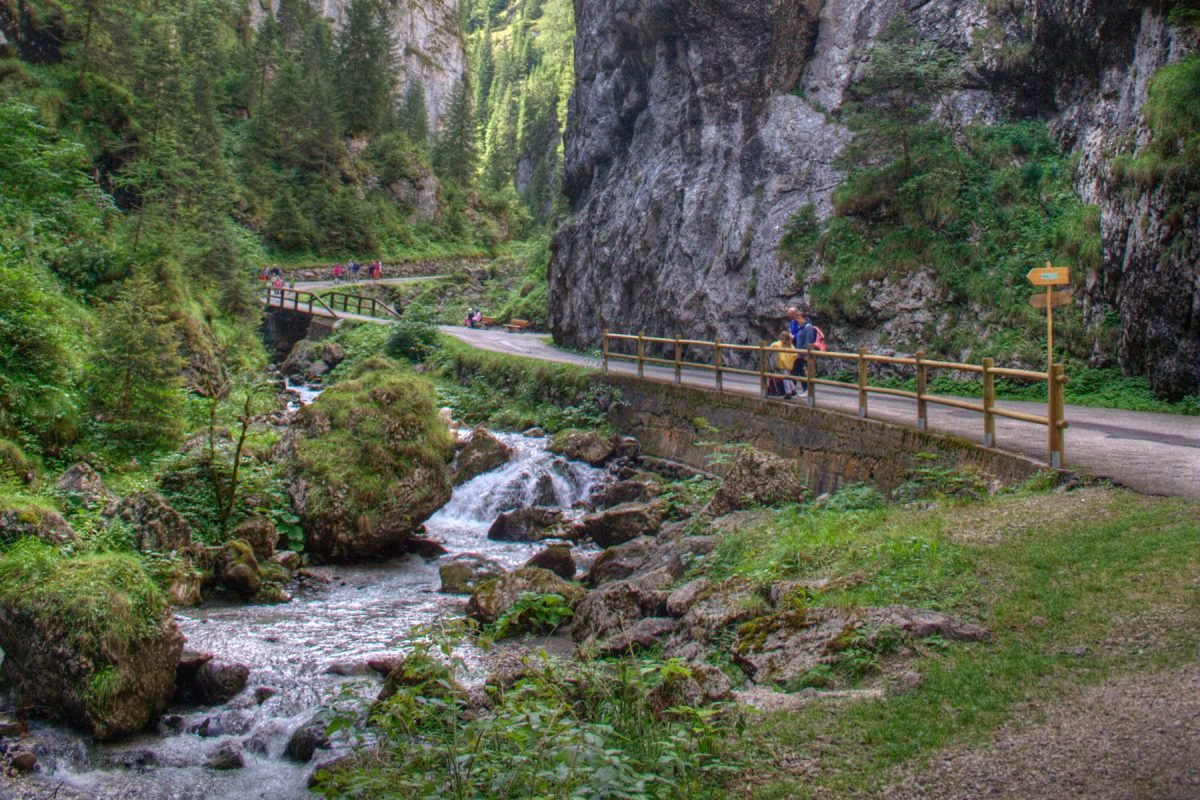 Raggiungere i Serrai di Sottoguda a Rocca Pietore (Belluno) – Dolomiti gruppo della Marmolada
Halfway between Belluno and Feltre leads the deep valley of the Cordevole , an important tributary of the Piave.
Follow the road to Agordo and then go up to the lake of Alleghe. After about three miles you will reach the small village of Caprile, from where it spread four major state. To the left to take the road to Malga Ciapela and Passo Fedaia. Exceeded the Cordevole enter Val Harness and after another five miles, passing the capital of Rocca Pietore, you come to the quaint little village of Sottoguda.
A nice walk will allow us to admire the impressive spectacle of the deep gorge and the numerous waterfalls and bubbling.
Fedaia and Lake Fedaia
A road affects the north side of the Marmolada, the way Fedaia ( m.2097 ) , including Canazei ( Val di Fassa – Trento) , Rocca Pietore Caprile (Val Harness , Alleghe , Belluno ) and caresses the artificial lake which collects the waters of the glacier.
Well known to cyclists is the climb from Rocca Pietore . Approximately 1,000 meters of altitude , the hard straight between Malga Ciapela ' Capanna Bill ' , the interminable three kilometers to 18 % gradient , but also the subsequent turns are very hard.
? Ring Cycle at Fedaia and around the Marmolada
Many excursions are possible : episodes from the classic to the shelters ' O. Falier ' ( m.2074 ) and ' Contrin ' ( m.2016 ) , the step of Ombretta ( m.2700 ) , the railways, the north side of the glacier .
A Sottoguda Rocca Pietore is to see the impressive canyon of the Serai de Sottoguda.
At the Punta Rocca ( ??m.3250 ) you can go up by cable car Malga Ciapela.
? climb to the refuge O.Falier all'Ombretta from Malga Ciapela , Marmolada
Die Beschreibungen und Reisezeiten sind nur annähernd für den Zweck, eine vorherige Angabe, ist das Hotel haftet nicht für Veränderung Routen, Schließen Straßen oder Wanderwegen. Vor der Abreise erkundigen, in Fremdenverkehrsbüros oder bei den örtlichen Bergführern. Wir empfehlen die Verwendung von Kleidung und Schuhen aus Berg.